Atlas Surgical Group
One of the leading ambulatory surgery and healthcare groups in the country, with world class surgeons dedicated to performing outpatient surgeries at multiple locations throughout the United States.
Atlas Surgical Group has performed hundreds of thousands of procedures over the years at its surgical facilities throughout the Midwest, providing patients and their families a cost-effective, comfortable, and convenient setting only available in an ambulatory surgery center. Careers
A challenging, high paced environment is the secret to our employees' growth within the challenging healthcare and surgical field.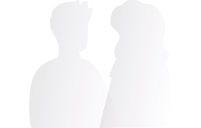 Affiliates
We build strategic partnerships with surgeons, but also offer the flexibility to explore partnerships with hospitals and health systems.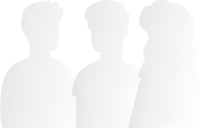 Locations
Atlas Surgical Group has multiple locations delivering quality patient care to serve you better.  Our friendly and helpful staff will help you relax and recieve the care you deserve.
Atlas Surgical Group
Who We Are
We are a multisurgical super group where our highly qualified surgeons and team members perform exceptional outpatient surgical services in a  positive, calm, and caring manner. We provide compassionate and uncompromising outpatient surgical management services to all our patients and the communities we serve while delivering the highest quality and safest care possible in our state of the art facilities.
Our Approach & Values
We provide a unique combination of advanced technology and expert care from qualified, knowledgeable, and experienced professionals. Our patients, and those accompanying them, enjoy a brief stay in a safe and pleasant environment. Our surgery centers are a friendly place dedicated to achieving results. Our surgery centers are Medicare approved and  accredited by the Joint Commission seal of approval which shows we meet or exceed the highest standards set for patient care and safety. Our values reflect our commitment to excellence where compassion, safety, respect, service, and innovation combine to provide the highest quality of care to our patients.
Testimonials
What our patients are saying about their experiences with Atlas Surgery Centers 
This office was recommended to me by a friend and I'm so glad. I got the care that I've needed for quite awhile and I really felt like my concerns were heard. The place itself was nice and I didn't have to wait as long as I did in the hospital. I'm really pleased with my experiences there.
"Great experience at this surgery center! Very friendly staff and excellent care. Highly recommend! "
"I really like this facility. It's clean and the people there are caring. I felt that I was in very good hands."
Contact Us
Ask a question or book an appointment below.
For emergencies call 911 or visit your nearest hospital
10012 Manchester Rd. St. Louis, MO 63122